We believe in making conscious choices to minimise the impact of what we do.
Our Beliefs
The Deeside Water Company is committed to working in a sustainable and environmentally friendly way. We remove, reduce and recycle wherever possible and our packaging is fully recyclable.
We are supported by organisations who help businesses working towards greater sustainability and ultimately net zero operations. We have completed our first Carbon Footprint comparison, which shows reduced emissions from our base year of 2019 and we will continue to measure and record our progress going forward.
We have joined the UN Race to Zero and SME Climate Hub, and are participating in initiatives which aim to reduce packaging, waste, carbon emissions and use of resources as part of our ambition to become carbon neutral.
We are working with or are registered with the following organisations as part of our environmental and sustainability plans, which are on going.
UN Race to Zero
SME Climate Hub
WRAP
Zero Waste Scotland
Scottish Enterprise Sustainability & Net Zero Team
Opportunity North East Sustainability Team
Our Packaging
Our water is supplied in fully recyclable glass and PET plastic bottles. We are often asked why we still use plastic, and it is because it remains an environmentally friendly and sustainable option, with a low carbon footprint, widespread network of collection points and ease of recycling.
PET plastic bottles are strong, lightweight and completely safe. The infrastructure for recycling plastic is large and the sorting and reworking required compares favourably with other forms of packaging. We have reduced the weight of our bottles over the years and major packaging suppliers are developing new and innovative solutions for more eco-friendly options. Huge investments are being made in order to make all forms of packaging more environmentally friendly and we work with our suppliers to do everything we can. Please help us by recycling all your used packaging.
Our glass and plastic bottles are 100% recyclable
Our packaging is 100% recyclable
Our lightweight glass bottles are made from at least 35% recycled glass
Our plastic bottles do not contain Bisphenol A
Our paper and cardboard is from FCA certified sources
We work with trusted suppliers to improve on this whenever we can
The Land
Deeside Mineral Water flows from natural springs nestled in the hills of the Cairngorms National Park, in the heart of Royal Deeside. The Cairngorms (Scottish Gaelic: Am Monadh Ruadh) are a mountain range in the eastern Highlands of Scotland closely associated with the mountain Cairn Gorm and a protected area of outstanding natural beauty.
The catchment area around the springs is open heather moorland, free from pollution or the influence of man. This ensures Deeside Mineral Water is as pure as it can be. Find out more about how you can enjoy the Cairngorms National Park here.
We are based in one of the most beautiful, unspoilt places in the world. We want to keep it that way and encourage everyone to do the same wherever you live. Please recycle.
Find out more about plastic packaging and waste here.
Charitable Donations
We receive requests for donations and sponsorship from many worthy causes. Sadly, it is not possible to help them all, but we do support charitable and community projects in the local area where possible.
We also support Keep Scotland Beautiful, the charity that campaigns, educates and acts on a range of local, national and global sustainability issues. They work collaboratively to achieve positive change; improving people's quality of life and environment, tackling a wide range of issues from reducing the amount of litter on our streets to cutting the carbon emissions that threaten our planet.
We are glad to do what we can in our local area.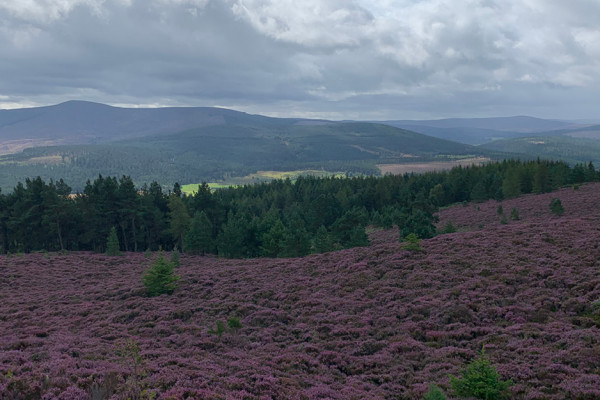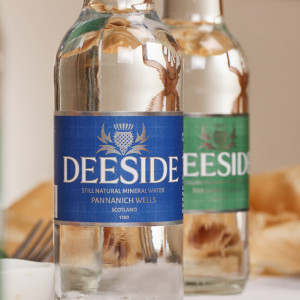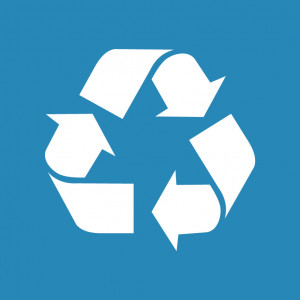 Ethics & Social Responsibility
Our ethics policy outlines how we operate and work together as a team, setting the standards expected from everyone. We live by our core values and expect our partners to adopt the same high standards.
We are registered members of SEDEX, one of the world's leading ethical trade membership organisations, working with businesses to improve working conditions in global supply chains.
SEDEX provide practical tools and services to help companies improve their responsible and sustainable business practices, and source responsibly.
Our Values
The Deeside Water Company is built on traditional family values. We believe in treating everyone with respect and working with integrity. We strive to live these values with our colleagues, customers and suppliers.
We care about doing the right thing and have a strong desire to preserve this special place for future generations. It's why we do what we do.
Honesty
Integrity
Mutual respect
Co-operation
Openness
Understanding
Support
Our Goals and Objectives
To produce the highest quality products with a service to match
To satisfy the needs of our customers and exceed them where possible
To have a sustainable, successful business that rewards all team members
To preserve and protect the area around the springs and minimise our impact on the wider environment
To offer a positive, enjoyable and fulfilling work environment

To become a more conscious business
To do good where we can