Team Q&A: Steven Hastie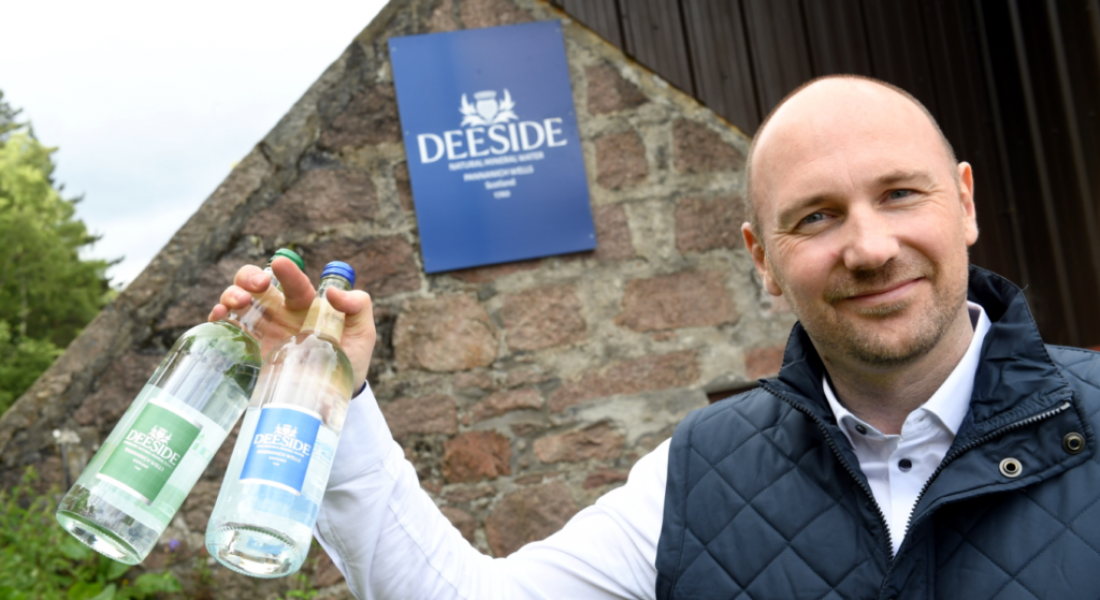 Q: How long have you worked for Deeside Natural Mineral Water?
A: I joined the business 4 years ago, in 2017
Q: What is your position?
A: Commercial Manager
Q: Before you worked for Deeside Natural Mineral Water did you know that not all waters are the same?
A: I was aware that there were lots of different water brands but I hadn't given much thought to the differences in water and how their sources could influence their taste or profile.
Q: What are you most passionate about in your job?
A: I am passionate about our water, and for it to have the recognition it deserves.
It has a uniqueness that is intrinsically linked to the geology of the springs.
Yes, you can turn on a tap around the world and get "water" but our springs is the only place you can get this special water.
There is a value to that and it also has a great history to share.
Q: Describe a day in the life of Steven at work...
A: I would say most days are really varied, from managing customer accounts, working with our office team on fulfilment and logistics, and developing existing and new opportunities for the water and Fuarain Skincare.
Q: How would you describe the environment at Deeside Natural Mineral Water, both in the office and at the springs?
A: The environment around the springs is calm and peaceful, our location is remote and enjoys the beautiful views of the stunning Cairngorms National Park. The office and factory environment is busier, and our operation is professional - a lot of water is collected, packed and distributed on a daily basis by our production team.
Q: You have studied to be a Water Sommelier, please share with us your TOP 3 learnings about water...
A: I have only just started completing an introduction to Water Sommelier course which was a great insight into the differences in water. I would say the top 3 things I discovered are:
About 40% of the bottled water sold in the United States is actually purified tap water. If it says municipal source on the label it's not premium water and will have been highly processed.
The "taste" or "Terroir" of mineral waters is directly influenced by the volume of Total Dissolved Solids (TDS). This can vary massively and waters with a TDS of less than 50mg per litre definitely taste different to those with over 3000mg per litre.
Some premium mineral waters are harvested from melting Arctic icebergs and can be tens of thousands of years old.